Lady Haig's Poppy Factory in Edinburgh employs around 34 disabled veterans to hand-assemble over two million poppies and 10,000 wreaths every year for the Scottish Poppy Appeal.
The factory was founded in 1926 by Lady Haig, wife of the Field Marshal, and the first poppies were made by two ex-Servicemen and a pair of scissors.
Today, the factory team continues to make poppies for the whole of Scotland and between them they have seen service from Korea to the first Gulf War.
They make two varieties of Poppies for our street collections, a green-stemmed Poppy and a stick-on Poppy.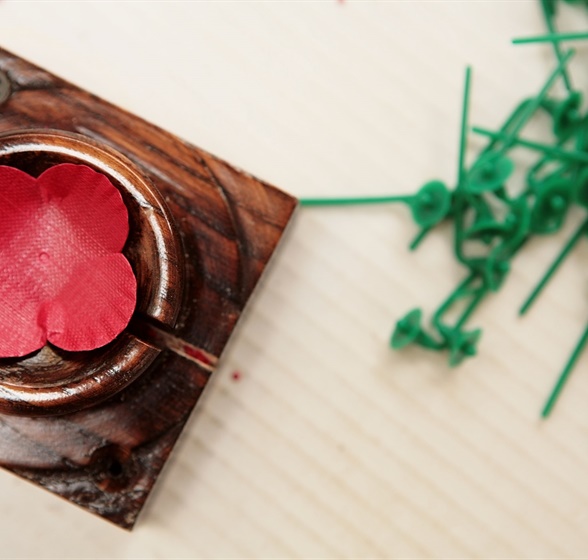 Both types are still produced by hand, although a machine now cuts out the petal shape! They also produce wreaths, long-stemmed poppies, Remembrance crosses and other Remembrance items.
Visit LHPF shop
Donate to the Scottish Poppy Appeal
Your donations are vital in making sure we can continue to provide support and assistance to the Armed Forces community.

Donate now
To find out more about the work of Lady Haig's Poppy Factory or to order a poppy wreath or other Remembrance items, please visit
Lady Haig's Poppy Factory