Transforming lives by sharing our history and empowering Scotland's learners to shape their own views around remembrance, the poppy and its legacy.

From our poppy factory tour to our travelling micro-museum, we offer educational experiences for all ages and abilities across CfE. We have a wealth of resources that challenge children to independently interpret and reflect on our history through contemporary conversations. Resources include:
Interactive online activities
Ready-to-go assemblies
Stimulating posters
Classroom activities
We aim to educate young people about what our charity does and who we help with all the money they generously raise for us during the Poppy Appeal. We believe that through storytelling, conversation and educational experiences we can better understand the past to positively impact our future.

Remembrance Resources for all levels
Explore our comprehensive learning experience which includes interactive activities and dynamic resources for all Curriculum for Excellence levels (3-18). Search by level, curriculum area or interest.
Find out more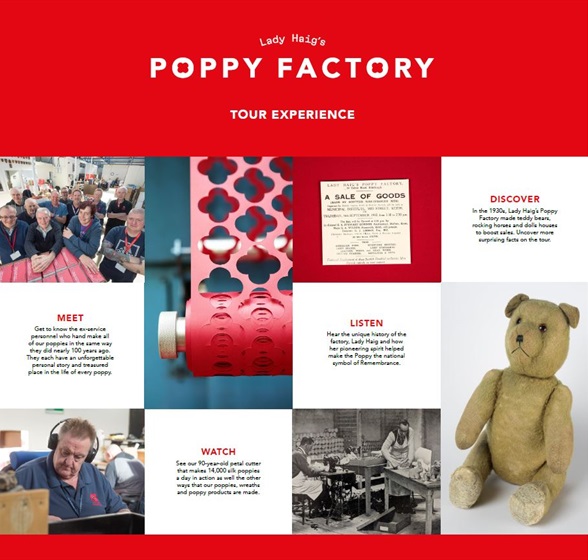 Order FREE resources
You can order copies of our stimulating Learning posters, packets of Poppy seeds, bunting, balloons, 'We're supporting the Poppy Appeal' outdoor banners, educational DVDs and much more.
Order your learning pack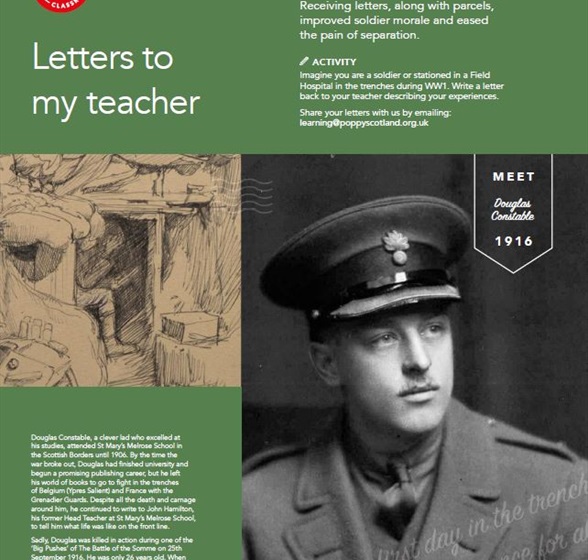 Enter our 2021 Learning Competition
Imagine you are a soldier or stationed in a Field Hospital in the trenches during WW1. Write a letter back to your teacher describing your experiences, hopes and fears.
Find out more
Bud
Meet Bud. Our truck that is travelling Scotland sharing our archive, veterans' stories and the poppy's heritage. Bud is helping us to challenge assumptions and create conversations.
Meet Bud