The Scottish Poppy Appeal is Scotland's largest fundraising campaign and takes place annually in the lead up to Remembrance Sunday in November.
Four million poppies are distributed across Scotland by 10,000 volunteers who carry out collections on high streets, in supermarkets and other venues as well as ensuring that poppies and tins are displayed in shops, businesses and schools.
Money raised during the Scottish Poppy Appeal is used to provide vital life-changing support to the Armed Forces community in Scotland.
Find out more about the history of the poppy as well as how your donations help provide support for service families, veterans and those currently serving by exploring the pages below.
Virtual Field of Remembrance
Add your personal tribute to our Virtual Field of Remembrance. During these difficult times it is important that we still join together as a nation and remember the sacrifices of our Armed Forces community.
Enter the Field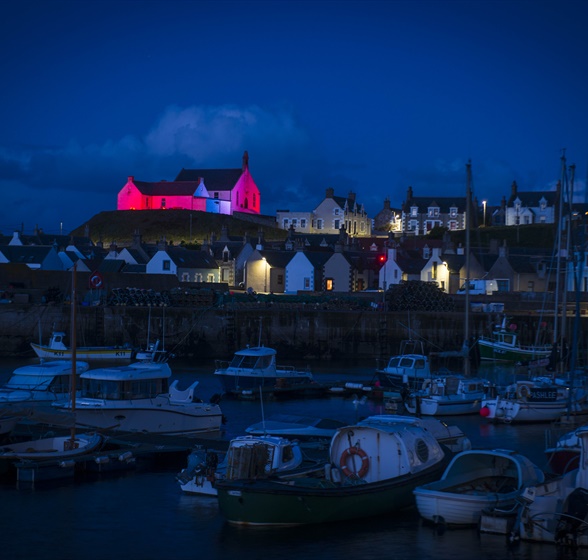 Light Up Red
Thanks to everyone who helped us shine a light on the 2020 Scottish Poppy Appeal. Take a look at all the amazing locations who joined in our national Light Up Red campaign.
Find out more
Donate, download & display artwork 2020
This year, we developed an A4 poster of the iconic Remembrance Poppy that could be downloaded, printed, and displayed at home in support of the Scottish Poppy Appeal. We also had a version for children to colour in. Take a look at some of the beautiful photos we were sent.