Mark Collins, our Interim Chief Executive, looks ahead to the remainder of 2020 and into 2021.
There is great uncertainty, but Poppyscotland and Lady Haig's Poppy Factory are well placed to meet the challenges that we face. Having seen a slight drop in demand for our welfare services at the outset of the pandemic, we anticipate the full economic and social impacts to be acutely felt in 2021 as we move out of lockdown.
Together with the Royal British Legion, we are undertaking a review of our welfare offering to ensure that we continue to adapt to the changing needs of the Armed Forces community. At the same time, working with the Royal British Legion, we are identifying opportunities to consider greater integration and alignment of our services and approach where appropriate. Doing so will enable us to realise the benefits from economies of scale and shared systems, whilst maintaining the iconic Poppyscotland and Lady Haig's Poppy Factory brands, charitable aims and traditions.
Although it has been delayed by several months due to the restrictions of the past year, we are confident that the building compliance work at Lady Haig's Poppy Factory will be complete by the middle of 2021. We can look forward to having a vastly enhanced facility that will not only safeguard the future production of poppies and wreaths but also provide another valuable component to our learning and outreach offering. This will complement the wealth of existing online resources and come at a time when we expect Bud to be back on the road, building on its very promising start.
The 2020 Scottish Poppy Appeal is arguably the most important in our history as we look to deliver a Covid-compliant appeal that keeps our staff and volunteers safe, but which also generates the vital income that will enable us to deliver our welfare services in the year ahead. We also look forward to restarting our full portfolio of year-round fundraising activities as soon as it is safe to do so.
With the 2021 Scottish Parliament elections on the horizon, we will be calling on all parties to support our first ever manifesto. It has been informed by evidence, experience and developed in consultation with the beneficiaries we support. It is our hope that the six recommendations we have set out in the manifesto will be taken forward by the next Scottish Government and result in significant improvements to the lives of many in our Armed Forces community, complementing the services already being delivered by so many statutory and charitable organsiations.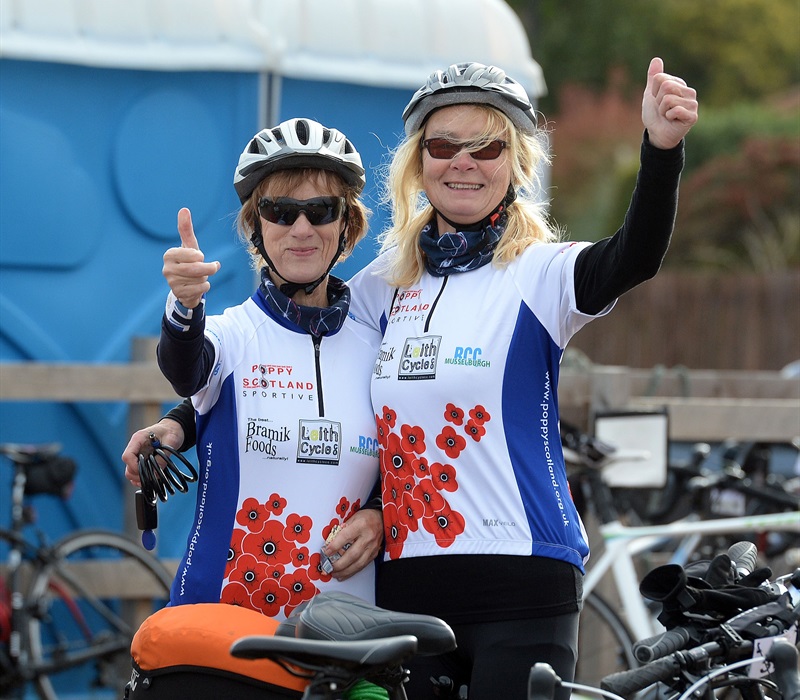 While the future landscape looks uncertain, Poppyscotland and Lady Haig's Poppy Factory can look forward with confidence.
Steadfast leadership over many years has ensured that the group is in a very healthy financial position, but we must cut our cloth accordingly if we are to maintain this position. Having implemented a more robust governance structure and financial framework over the past year, we will maintain a prudent approach whilst ensuring that we deliver the full range of welfare services that our Armed Forces community need and deserve.
More from our Annual Review