Come Dancing with Poppyscotland in Association with Toe 2 Toe Dance returns in March 2023!
Look out your sequins and spray on that tan, our sparkliest fundraiser will be back in Inverness on Saturday 18th March at the Kingsmills Hotel.
Join us for a fun-filled evening, watching our 9 amazing participants compete for the ultimate prize – the prestigious 'Glitter Ball' trophy.

Ticket information
Date: Sat 18th March
Location: The Kingsmills Hotel, Inverness
Time: 7pm - 1am, disco at 10pm
Price: £45 including an individual buffet plate supper.
Book your tickets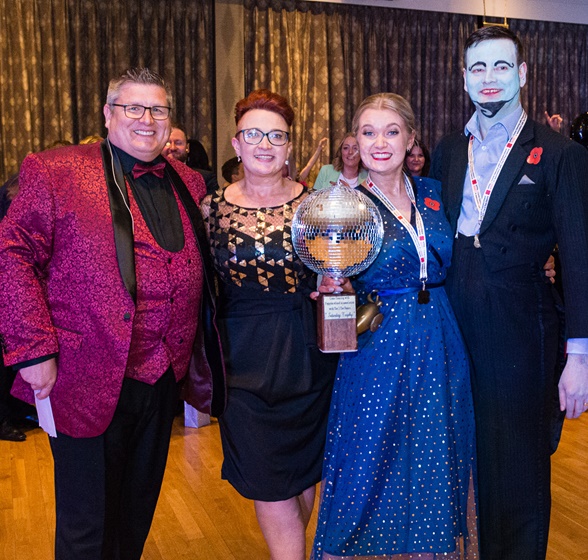 An evening of entertainment!
On arrival: Individual Buffet Plate Supper
Opening number
Come Dancing competitive dance off featuring 9 couples
Break
Raffle
Come Dancing competitive dance off featuring 9 couples
Results and winner's trophy presentation
Approx 10pm: Disco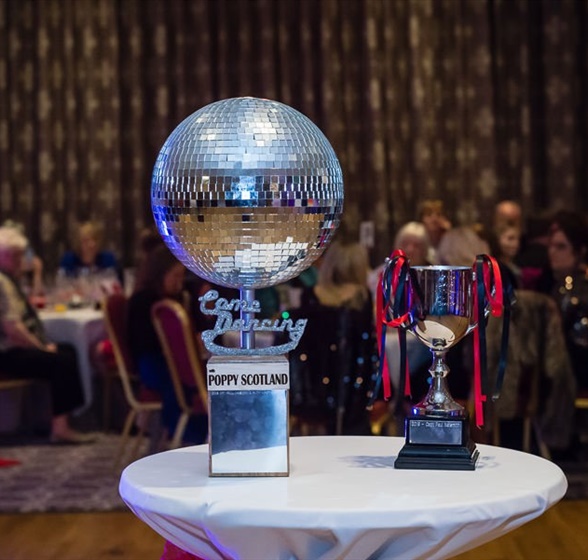 Come Dancing is huge!
Eight couples compete for the prestigious 'Glitter Ball' prize.
But it's not just about learning the quickstep or the foxtrot, contestants also raise vital funds for Poppyscotland. Our 2022 event raised more than £30,000. We're hoping to beat that total, so come and join us for an evening of fun.

The money we raise helps to make a life-changing difference to our Armed Forces community.
2023 Corporate Sponsors
We would like to thank all our event sponsors, without whom this event would not be possible. We are looking for corporate sponsors for 2023.
Please email s.lang@poppyscotland.org.uk if you'd like to get involved with this fantastic event.