Come Dancing with Poppyscotland in Association with Toe 2 Toe Dance!
Look out your sequins and spray on that tan, after a two year break our sparkliest fundraiser is back!
The 2022 event will take place at the Macdonald Drumossie Hotel, Inverness, on 1st and 2nd April. Friday 1st April will be family friendly and Saturday 2nd April will be adults only.

Ticket information
Timings and pricing details are soon to be confirmed.
This event sells out every year. So, to avoid disappointment, fill in our form to register your interest and we will be in touch to let you know when tickets go on sale.
Keep me updated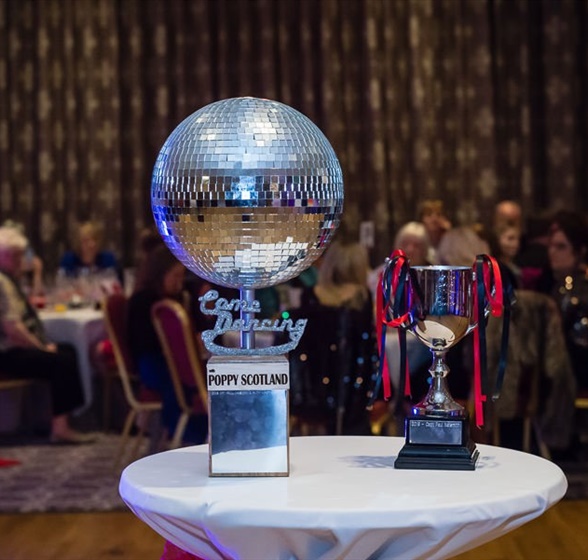 Come Dancing is huge!
Eight couples compete for the prestigious 'Glitter Ball' prize - and they're already in training. They spend six months working hard to perfect their two dances.
But it's not just about learning the quickstep or the foxtrot, contestants also raise vital funds for Poppyscotland. Our 2020 event raised more than £21,000. We're hoping to beat that total, so come and join us for an evening of fun.

2022 Corporate Sponsors
We would like to thank all our event sponsors, without whom this event would not be possible. We are still looking for corporate sponsors for 2022.
Please email events@poppyscotland.org.uk if you'd like to get involved with this fantastic event.