Meet Bud. Our truck that is travelling Scotland sharing our archive, veterans' stories and the poppy's heritage.
Bud has been on the road since April 2019, travelling across Scotland sharing the story of the poppy. Bud is helping us to challenge assumptions and create conversations. It's the beginning of your remembrance journey. A place where you can learn, shape and share your own story of reflection and hope. Helping us keep remembrance relevant all year round.
Poppyscotland provides- life-changing support to those who have served, those still serving and their families. Our poppy was created 100 years ago, to provide vital support to the Armed Forces community which it still does today. It is also a symbol of remembrance, helping us to learn from the past to positively impact our future.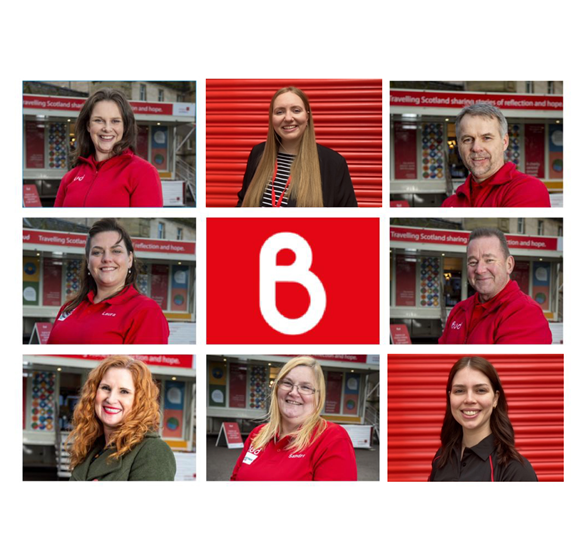 Meet the team
Say hello to our dedicated Bud and Learning team who work hard both behind the scenes and out on the road travelling across Scotland sharing the story of the Poppy.
Meet the team
Bud figures
Here's what we have achieved since first hitting the road in April 2019.
Volunteer with Bud
Did you know you can volunteer on Bud? Click the link below to find out more about this exciting opportunity.
Find out more