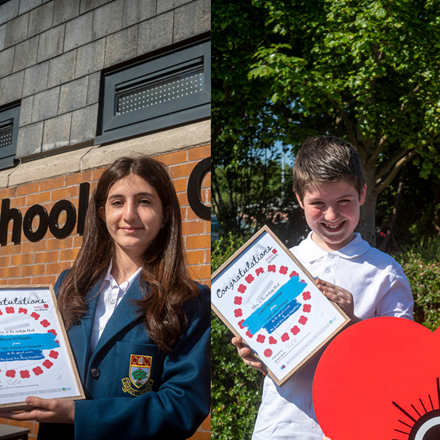 Poppyscotland Learning Competition Winners
We are delighted to announce the winners of our 2022 learning competition – My Secret War Diary. 
The competition was launched in September 2022 as part of our annual learning pack. Pupils were asked to write a diary entry imagining how life would change with the outbreak of war.  With an open-ended brief, pupils were invited to draw on conflicts from past, present or future.
This year we received over 140 entries which were deliberated over by our panel of eight judges from Poppyscotland, Legion Scotland and Officers' Association Scotland. 
The final round saw the public voting for their winner. After receiving over 1400 votes in just ten days, we are delighted to say that the winners are…
Primary category: Liam McNamee P7 – Castleview Primary in Edinburgh
Secondary category: Maya Al-Najim S3 – The High School of Glasgow
This is a fantastic achievement for both pupils! Liam's "unique perspective" captured the imagination of the judges and Maya's "emotional and descriptive" diary entry secured her place in the final.  
Liam's class teacher said, "Poppyscotland's learning competition this year fit seamlessly into our curriculum. It boosted my pupils' awareness of Poppyscotland's work and allowed them to further contextualise their learning about WW2. Having a competition to enter sparked enthusiasm amongst my learners and provided us with a whole term's worth of writing work."
Each pupil was presented with £500 worth of vouchers for their school by a member of the learning team. They will also receive a class visit to Lady Haig's Poppy Factory and a visit from Bud to their school.
Congratulations to our winners!
Once again, the quality of entries this year was extremely high. Gordon Michie, head of Poppyscotland Fundraising and Learning said:
"Every year our team of judges are hard pressed to shortlist for the public voting, the creative thought and effort that all entrants put in is something that their schools are rightly proud of."
The judges also selected a Judges' Choice award for the primary and secondary categories.
Thomas Connor from Gargieston Primary School and Eva-Grace Young from St Joseph's Academy each received £50 worth of vouchers for their school and a tour of the factory for their thoughtful and gripping diary entries. Congratulations to them both!
Thank you to all who engaged in the competition and congratulations again to all of our shortlist entries, finalists and winners!
Keep your eyes peeled for our 2023 competition launching Sept/Oct!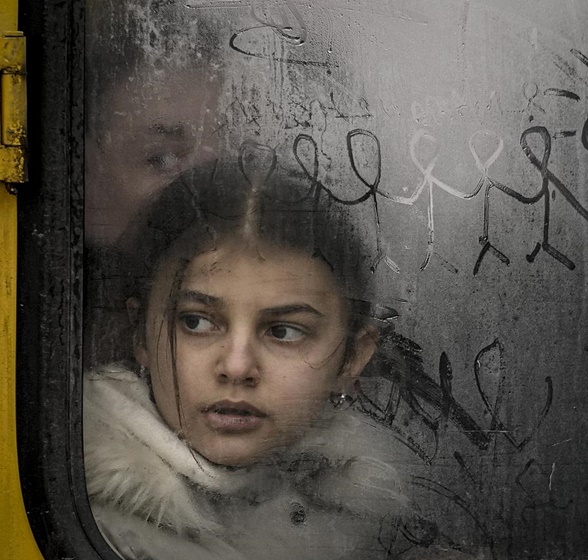 What was the challenge?