Forty years since the Falkland War began, pipers from across the world are being encouraged to come together to remember those who fell and were injured during the conflict.
We are encouraging pipers to perform "The Crags of Mount Tumbledown" on their doorsteps, streets, or local hillsides at 11am on June 18th as part of a day of national commemorations. This iconic march was composed by a Scottish soldier while under intense Argentine fire on the remote Falklands hillside.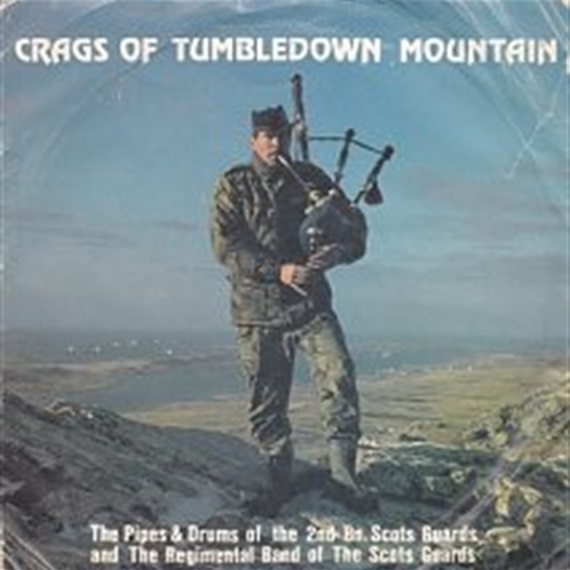 Composed on the back of a ration pack
The Crags of Mount Tumbledown was famously composed on the back of a ration packet by Pipe Major James Riddell, of the 2nd Battalion Scots Guards, as battle reined, and the Scots Guards bravely captured the important strategic peak. The following day, British forces retook Stanley and the Argentines surrendered.
After the battle, Pipe Major Riddell, from Stonehaven, climbed to the top of the mountain and played the first rendition of his new composition in commemoration of the event. Sadly, Pipe Major Riddell died from a brain tumour in 1997.
Please join us on the 18th of June to remember the bravery of all those who fought, fell and were injured during the Falklands conflict.
Register to take part here
The Battle of Mount Tumbledown
Taking place on the night of the 13th of June, 1982, the battle saw some of the fiercest fighting of the conflict. After nine hours of fierce fighting and hand-to-hand combat, British forces led by the Scots Guards captured the stronghold which guarded the approach to the Falklands capital, Stanley. This led to the Argentinian surrender but cost the lives of eight Scots Guardsmen and one Royal Engineer attached to the Battalion.
More Falklands history