The Falklands War started on 2 April 1982 and was the first military action since the Second World War that utilised all elements of the Armed Forces; it lasted 74 days, during which seven ships were lost to enemy action, nine aircraft were shot down, and 255 British personnel lost their lives.
40 years on, we are encouraging people to come together to honour those who served and remember their sacrifice. Take a look at the Commemorations taking place this spring, share your own stories or learn more about the conflict itself.
Remembrance events
Find out more about the commemorative events happening for the 40th Anniversary of the Falklands Conflict.
Find out what's happening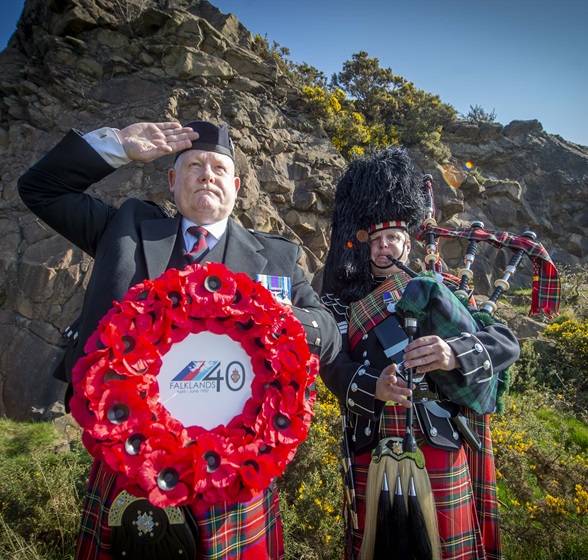 Pipers' Tribute
We are encouraging pipers to perform "The Crags of Mount Tumbledown" on their doorsteps, streets, or local hillsides at 11am on June 18th as part of a day of national commemorations.
Find out more
History of the Falklands War
The conflict began on 2nd April 1982 when Argentina invaded the Falkland Islands, and it ended when a ceasefire was declared on on 14th June. Find out more about the history of this ten-week undeclared war between Argentina and the United Kingdom.
Learn more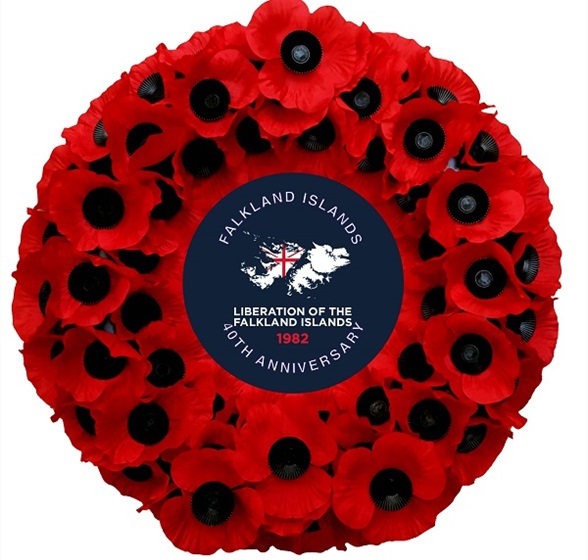 Commemorative wreaths
The Falkland War 40th Anniversary Wreath is 17″ in diameter and costs £32.40 +P&P. Legion Scotland also have their own commemorative badge. Wreaths are now available to purchase from Lady Haig's Poppy Factory website.
Buy a Falklands 40 wreath
Read stories of the Falklands War
From those who served in the Falklands War to families who lost loved ones, read the stories of those who were there and find out how their lives were affected by the conflict.
Read the stories