Photo exhibition tells the stories of Scottish Falklands veterans to mark the 40th anniversary of the end of the conflict.
Award-winning Glasgow photographer Wattie Cheung has photographed seven veterans to commemorate the bravery and sacrifice of our Armed Forces in the 1982 war. The portraits are displayed below along with a link to each story. Find out how the 10-week conflict has impacted their lives, with many losing close friends and struggling to come to terms with their experiences.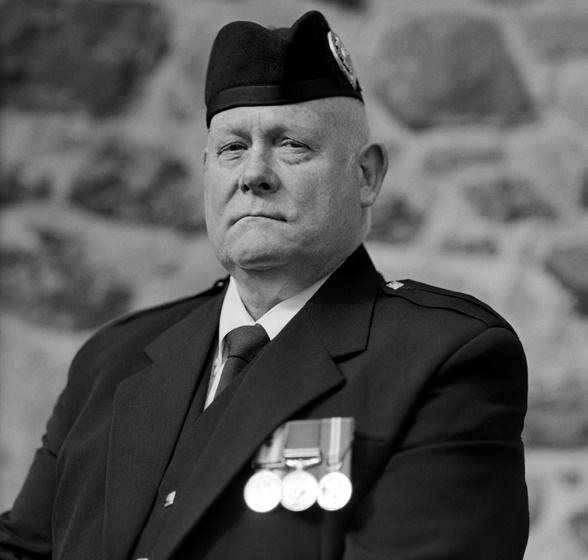 Graham Hopewell
As a teenage drummer from Glasgow, Graham was inspired to join the Scots Guards after seeing their band play for the Queen's Silver Jubilee. Aged 19, he didn't expect to find himself sent to a war zone 8000 miles away in the South Atlantic.
Read Graham's story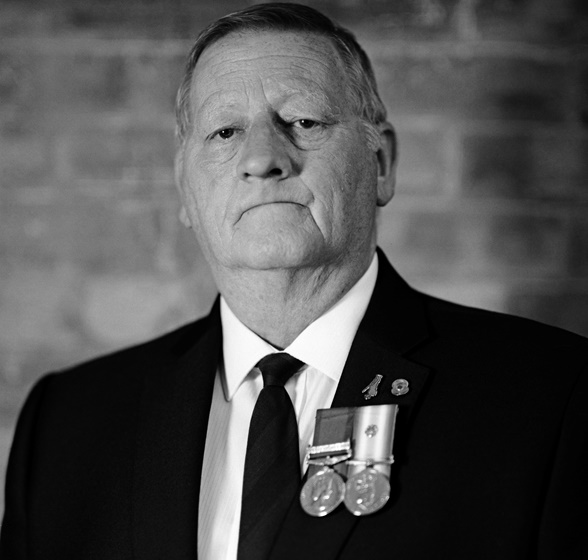 Willie Urban
Drum Major Willie Urban joined the Scots Guards when he left school as he "didn't want to go in the pits". A few years later, he found himself in the Falklands, shooting at Argentinian planes and finding a bomb during a football match.
Read Willie's story
Kenny Duffy
Growing up in Largs, Ayrshire, the sea had always been part of Kenny's life. But nothing could prepare him for serving in the Falklands with the Royal Navy, which he described as "90% boredom, 10% sheer terror".
Read Kenny's story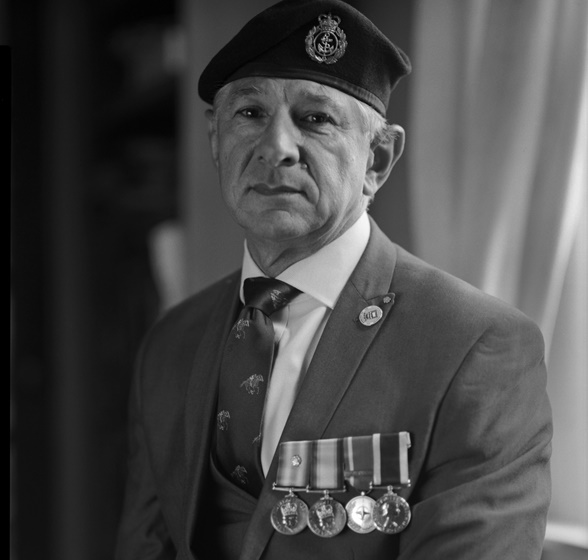 Graham Walker
Graham was a young Leading Seaman, looking forward to deployment in the Far East and Australia when his ship was ordered to turn around and head for the South Atlantic instead. Aboard the "Crazy Y", Graham remembers freezing conditions and the constant threat of air attack, as well as "pummelling" Argentinian forces and going to the aid of ships in distress.
Read Graham's story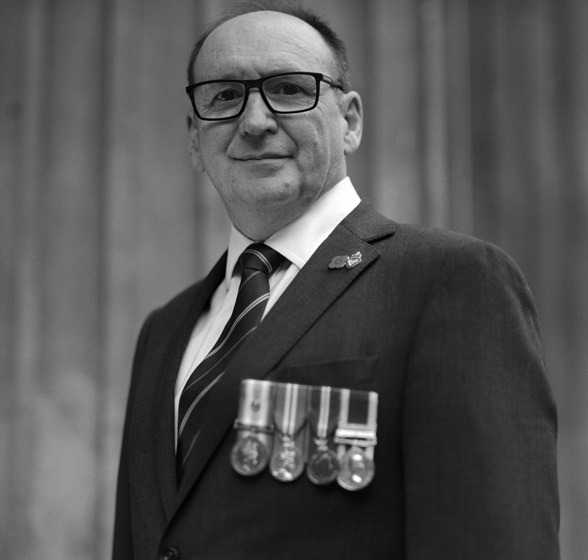 Mark Beverstock
As a teenager looking forward to university, Mark didn't expect to be sent to a war zone. Forty years later, the retired Rear Admiral looks back on how this early experience shaped his life and career.
Read Mark's story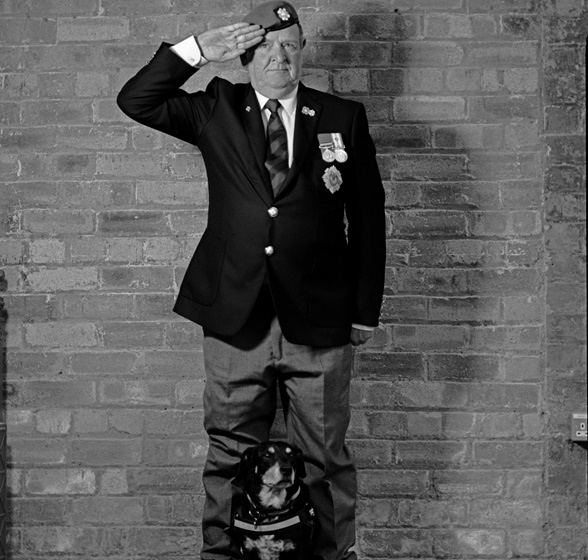 Donald McLeod
Donald was one of the Scots Guards involved in the final battle to take Mount Tumbledown on June 13th 1982, before the Argentinian surrender the following day, including nine hours of hand-to-hand fighting through the night, during which eight of his comrades were killed.
Read Donald's story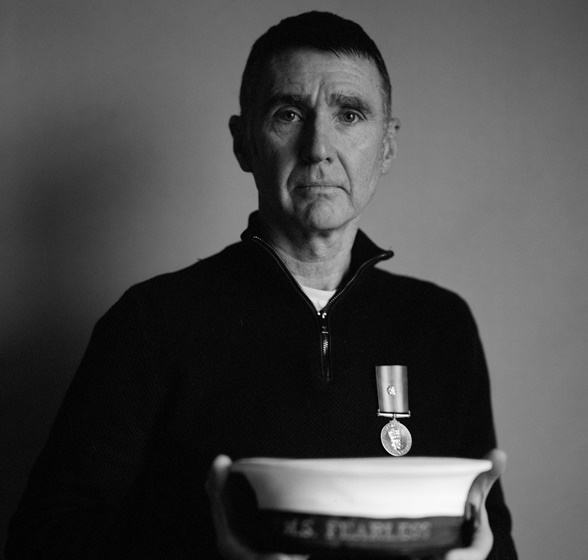 David Cruickshanks
At the age of 17, David was the youngest Scot to serve in the Falklands with the Royal Navy. He remembers the constant threat of air attacks, accidentally walking through a minefield, and losing six crewmates from his ship, HMS Fearless.
"They were all young men, sent into situations that they had never experienced. I don't think they see themselves as heroes but just ordinary men in extraordinary circumstances doing a job they were trained to do."
Wattie Cheung