Simply having someone holding a collecting tin can raise as much as 50 times more than a tin in a shop.
A supermarket collection with volunteers can raise more in one day than tins at a checkout can raise in a fortnight. Quite simply, more collectors mean more money raised and wherever you are in the country, there will be local opportunities for you to hold a box of poppies and a collection tin to help us raise vital funds to support our Armed Forces community.
Whether you have only a few hours, a few days or more, every penny you are able to raise will help fund our vital services.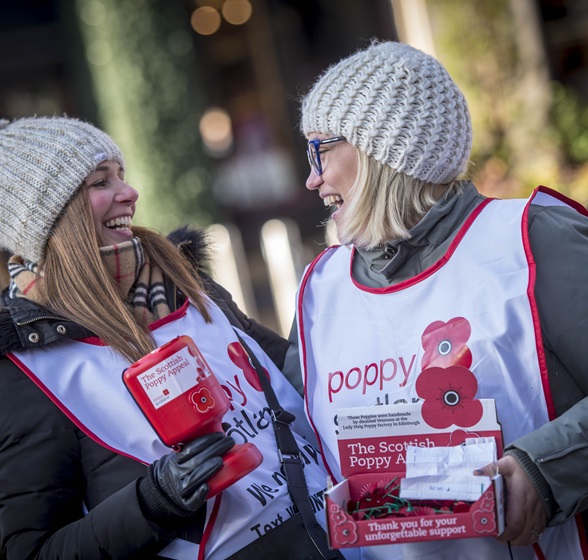 Other benefits of becoming a volunteer collector
It's a great start into volunteering with Poppyscotland.
You get to speak to the public and hear their stories.
You'll feel a sense of pride in dedicating your spare time to a great cause.
Sign up NOW as a Poppy Appeal collector
Get in touch
For further information, or to express your interest in any volunteering opportunities, please email
volunteer@poppyscotland.org.uk
or call Ian Jackson on 0131 550 1597.