Book Club is back!
This year we are delighted to expand our offering of exciting Book Club resources. With the addition of three new resource sets, we now have two engaging options available for each stage of the Scottish Primary Curriculum. These resources can be used to support teaching around remembrance or at any point through the academic year.
Keep an eye out for these brilliant resources, launching 09/10/23.
Each resource pack includes:
- A teacher guide: Information on how to best use the resource.
- Discussion questions: Guided reading questions to support critical thinking and quality discussions.
- Follow-up activities: Activities that cover a range of CfE outcomes based on the book.
Free E-Book!
We are delighted to be partnering with Hilary Robinson and Martin Impey, the author and illustrator of Flo of the Somme, to bring you a free E-Book. Display the E-Book on the board to read together, use it at assemblies or simply look closer at the illustrations and text!
Follow this link to the Jelly Books website to access your free E-Book or scan the QR code below:
https://www.jellybooks.com/flo
*This is a limited time E-Book available until 31st December 2023.
Download our Book Club packs
Click on the 'download' button in the links below and fill in your details. You only need to do this once per session. The download will then start immediately.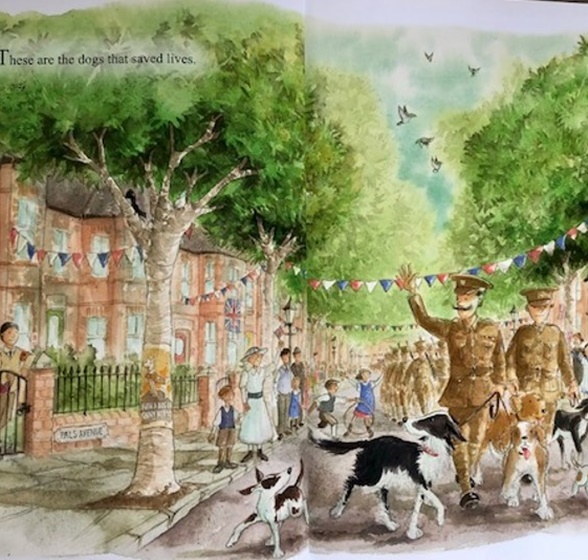 We have chosen books that cover a wide range of topics relevant to Poppyscotland Learning in a memorable and engaging way, such as:
- Remembrance
- Conflicts past and present
- Saying goodbye
- Loss
- Life on the frontline
- The poppy
- Seeking asylum
- Supporting those in need
National Literacy Trust
We've developed these new resources for CfE Early and First level in partnership with the
National Literacy Trust
following our survey of teachers in 2021.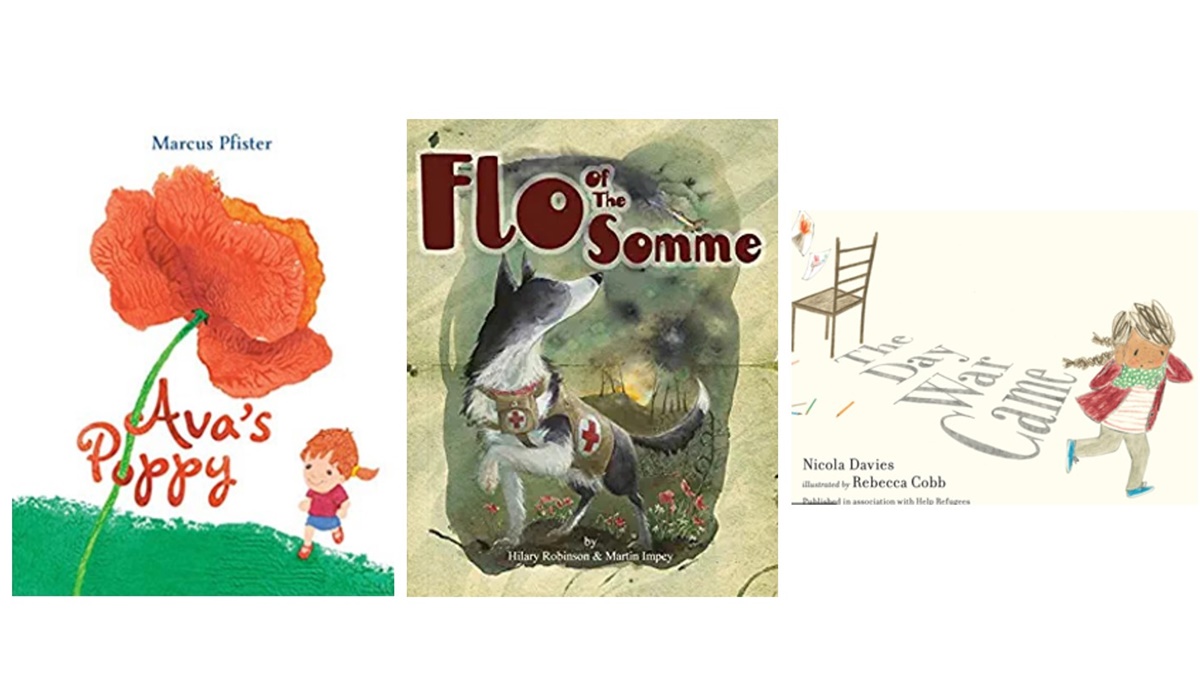 The Poppy Story book
This beautiful, full-colour illustrated, paperback book aimed at children aged 4-7 years old and tells the story of the Poppy and Remembrance, with particular reference to Scotland.
Schools can order a free copy of The Poppy Story book for the school library by emailing learning@poppyscotland.org.uk or anyone else can purchase it using the button below or on board Bud, our mobile museum.
Buy The Poppy Story