What is The Poppy Story book?

It's a paperback book aimed at children aged 4-9 years old and tells the story of the Poppy and Remembrance, with particular reference to Scotland.
The book is based around the famous poem, In Flanders Fields written by Lt Col John McCrae (Canadian WW1 doctor, soldier and poet) which prompted the use of the poppy as the national symbol of Remembrance after the First World War (1914 -1918). The book is designed to help adults and teachers explain the impact and significance of past and recent conflicts and the importance of the poppy from a Scottish perspective.

Beautifully illustrated
The illustrations are by Alfredo Belli, who has illustrated many books such as Speed Bonnie Boat, charting Bonnie Prince Charlie's flight from Culloden over the sea to the safe shelter on the Isle of Skye and Robert Louis Stevenson's Treasure Island.
We have translated The Poppy Story book into Gaelic and helped the Royal Blind School create their own Braille version.
In October 2018, The Poppy Story book was distributed free by Poppyscotland Learning to 1914 Scottish primary schools, 494 public libraries and 58 mobile libraries throughout Scotland. You can order copies below.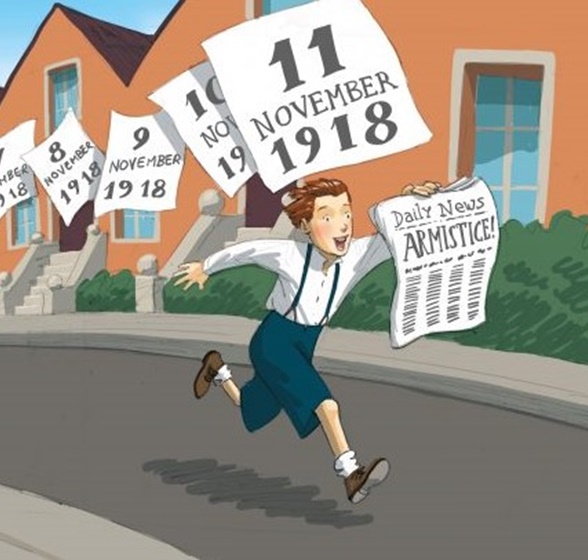 FREE copies for schools
If you are a Scottish school and don't have this book in your school library you can order a free copy by emailing learning@poppyscotland.org.uk
If you are an individual or group you can buy The Poppy Story book for £6.99 (+ postage) or buy it on-board Bud as it tours Scotland.
Buy a copy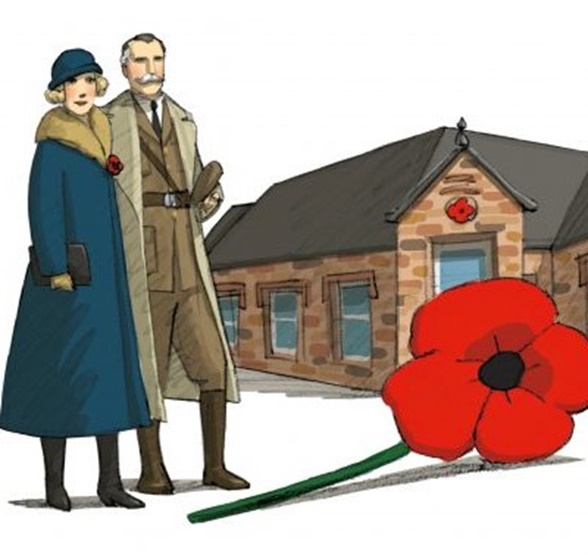 Thanks to our funders
We would like to thank Historic Environment Scotland and the KMF Maxwell Stuart Charitable Trust for bringing this important project to fruition and for allowing us to bring the story of the poppy, and the need for ongoing remembrance, to future generations.
We also extend our thanks to the Scottish Library Information Council (SLIC) who were hugely supportive of the project and have actively promoted the book on their website.
The project was undertaken to mark the 100th anniversary of the end of the First World War.