Lady Haig's Poppy Factory was founded in 1926 by Lady Haig, wife of the Field Marshal. Originally established within the grounds of Whitefoord House, the factory is now located on Warriston Road in Edinburgh.
In the beginning, the poppies were made by two ex-servicemen, a pair of scissors and some tissue paper. Now a team of around 34 disabled veterans produce three million poppies for the Scottish Poppy Appeal each year. They also produce 10,000 wreaths, 60,000 Remembrance symbols, 40,000 long stem poppies and other associated Remembrance items.
Today, the factory team continues to make poppies for the whole of Scotland and between them they have seen service in every military campaign since the early 1970s.
They make two varieties of poppies for Poppy Appeal street collections; green-stemmed poppies and stick-on poppies.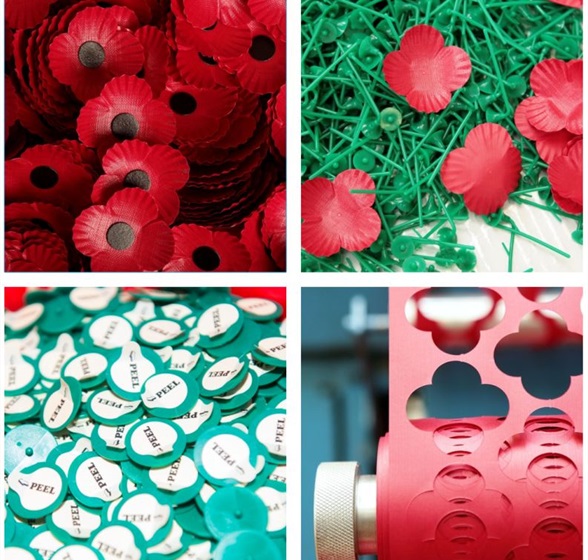 Both types of poppy are still produced by hand, although a machine now cuts out the petal shape! Find out how we produce our poppies here.
We also produce wreaths, long-stemmed poppies, Remembrance symbols, and other Remembrance items all of which you can purchase from our online shop.
Visit our shop
Many factory staff have been with us for years and, because they are exclusively veterans with a shared service background, there is a palpable feeling of the military about the place that provides a sense of comfort and security.
The factory staff are always delighted to welcome visitors and will happily answer any questions you may have.
We are a charity that provides dignity at work; We are a living wage employer and a disability confident employer and we work hard to ensure it remains a happy and productive environment.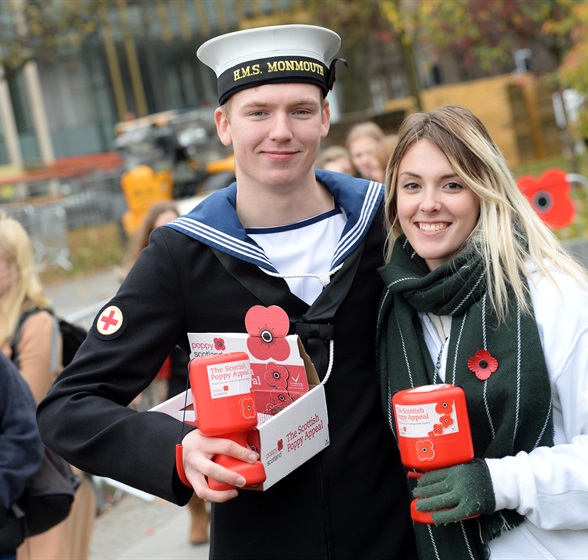 While the Factory produces goods for sale and even has an online shop, it is not a wholly commercial operation but also a charitable organisation.
In fact, the factory and its parent organisation Poppyscotland have both been part of The Royal British Legion group of charities since 2011.
You can read our Annual Review 2019-2020 to find out more about our financial performance.