The poppy as a symbol of Remembrance
Our red poppy is a symbol of both Remembrance and hope for a peaceful future, as well as an important fundraising tool. The poppy is used all over the world in this way. But why the poppy? What was the inspiration behind it becoming a symbol of Remembrance?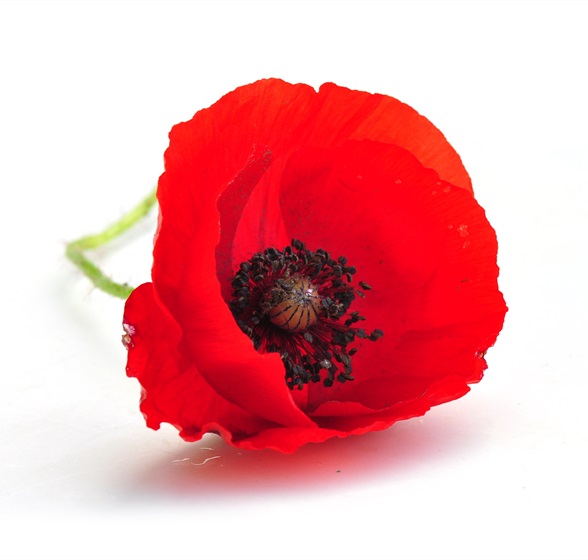 In Flanders Fields
In 1921 Earl Haig noticed some French widows - inspired by Lt Col John McCrae's iconic poem "In Flanders Fields" - selling silk poppies to raise funds for disabled ex-Servicemen.
The poppy, which is central to the poem, was one of the few plants that survived in the churned up battlefields of Flanders, growing by the thousands amidst chaos and destruction.
Lt Col John McCrae
Lt Col John McCrae was a Canadian army doctor working as a field hospital surgeon when he wrote 'In Flanders Field' in 1915, inspired after the funeral and burial of a friend killed in the Second Battle of Ypres.
First published in Punch on 8th December 1915 it quickly became one of the most popular poems of the war.
Find out more
The first Poppy Appeal
Haig recognised the potential of these poppies to become both a symbol of Remembrance and also as a means to support the welfare of ex-Servicemen, so he ordered nine million poppies which were sold on 11th November 1921. The Poppy Appeal was born!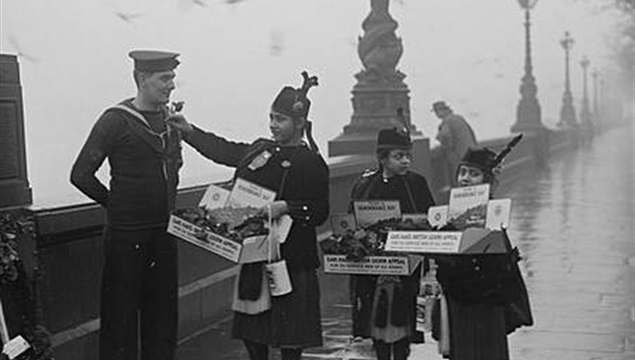 Poppy factories
Earl Haig's first poppy factory was in Richmond in 1922 but demand for poppies was so high that few reached Scotland. In 1926, Lady Haig established a factory in Edinburgh to produce poppies exclusively for Scotland.
Lady Haig's Poppy Factory (LHPF) is still there today and a team of disabled veterans produce over three million poppies by hand for the Scottish Poppy Appeal each year.
More about LHPF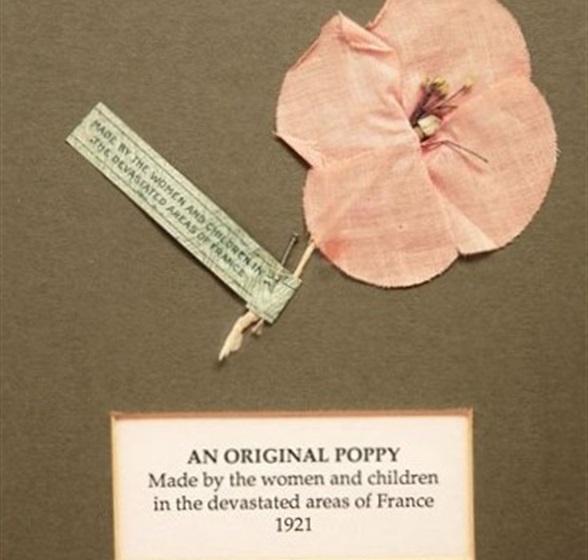 The Scottish Poppy
Lady Haig designed a botanically correct poppy with four petals and no leaf, whereas the version produced in Richmond had two petals and a leaf. This difference remains today.
The Poppy Appeal today
The poppy has since become a symbol of Remembrance and of the sacrifices made by our Armed Forces, both in times of war and in their peacekeeping duties. For nearly 100 years, it has raised millions of pounds to support the needs of veterans and their families living in Scotland.
Find out more